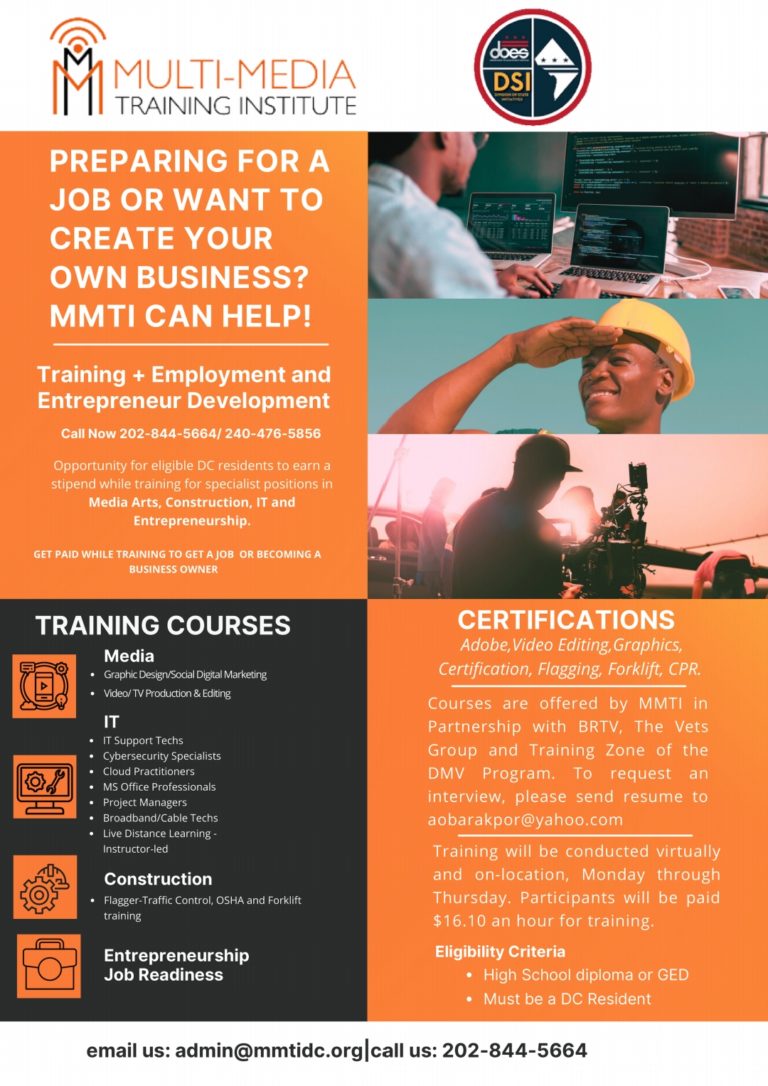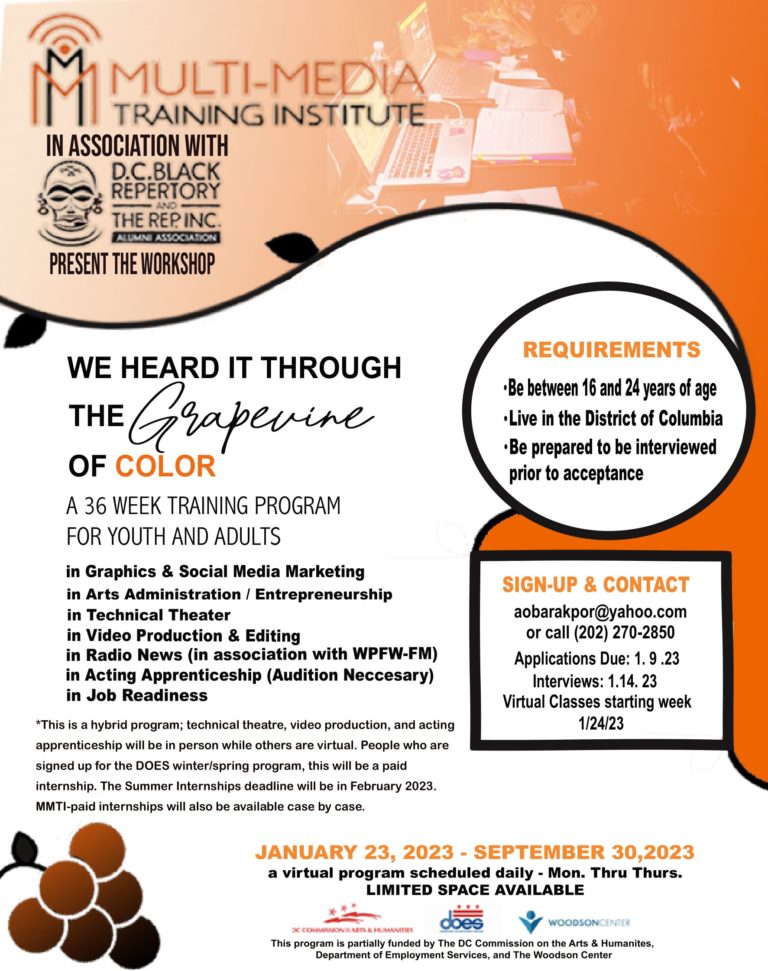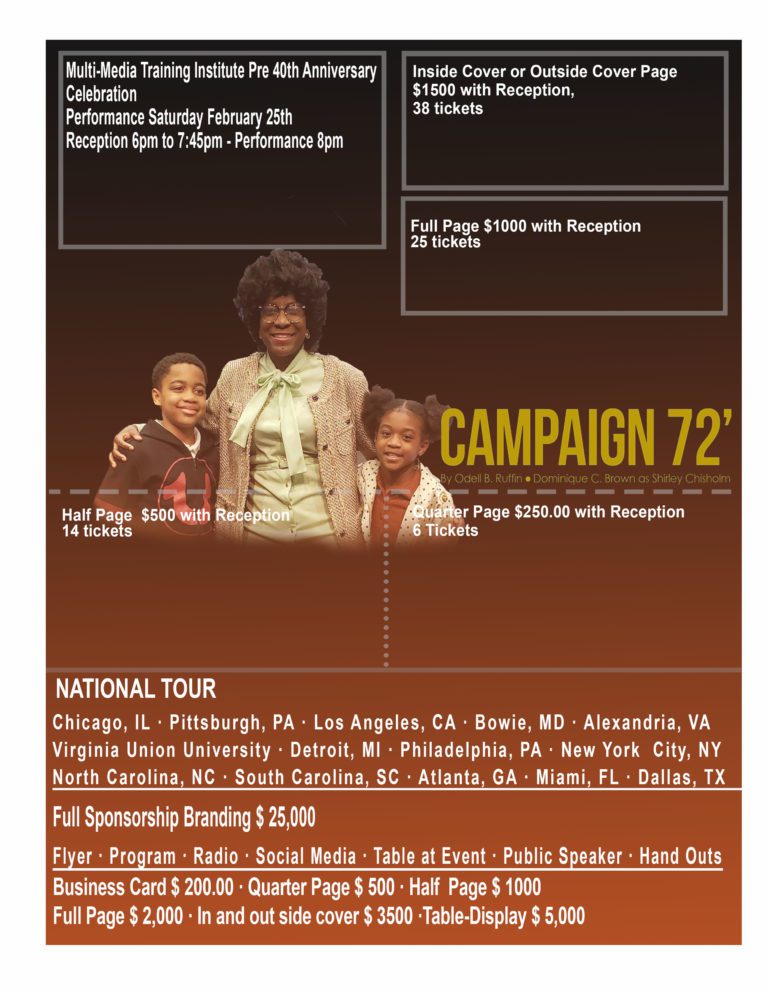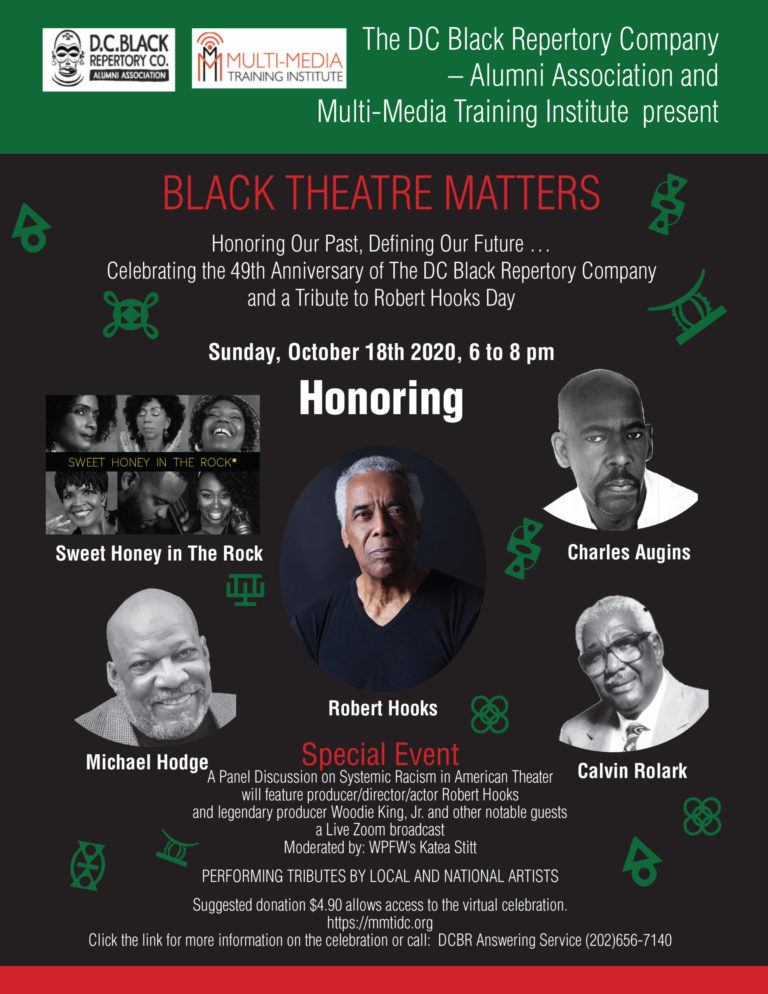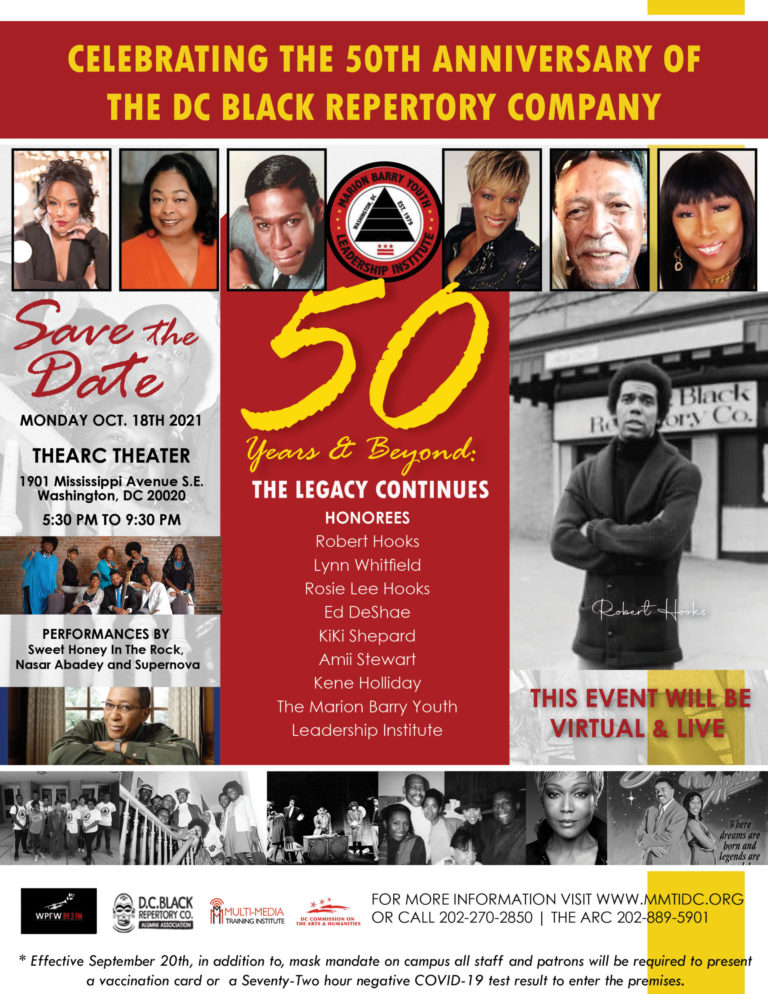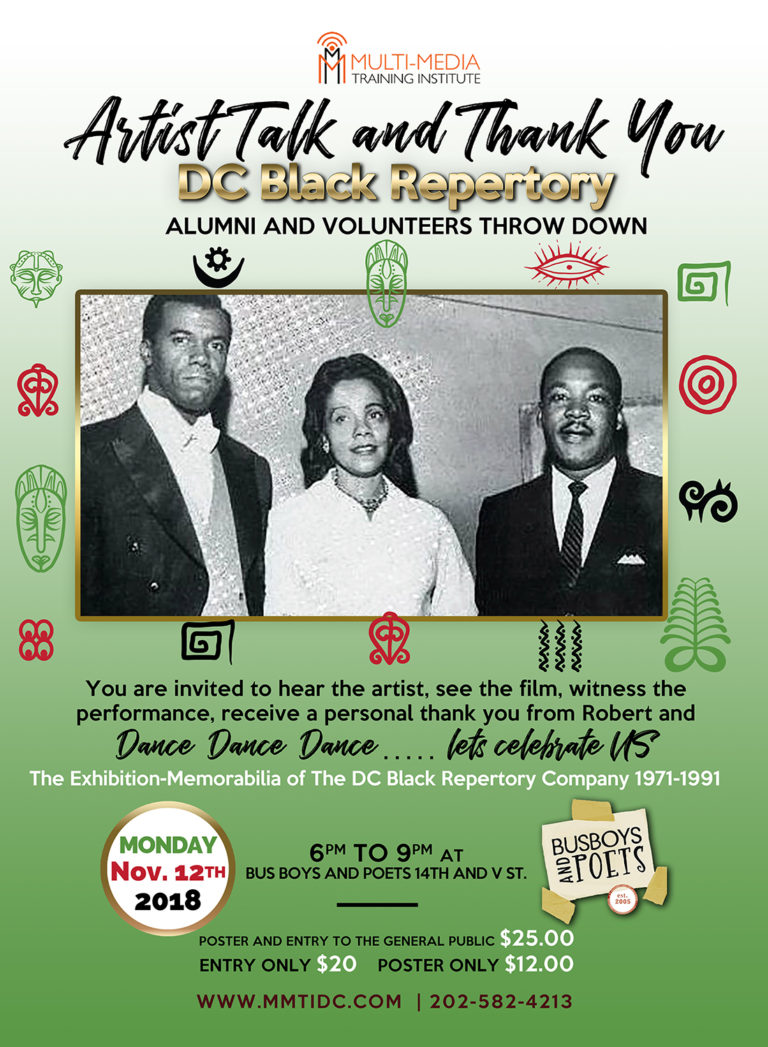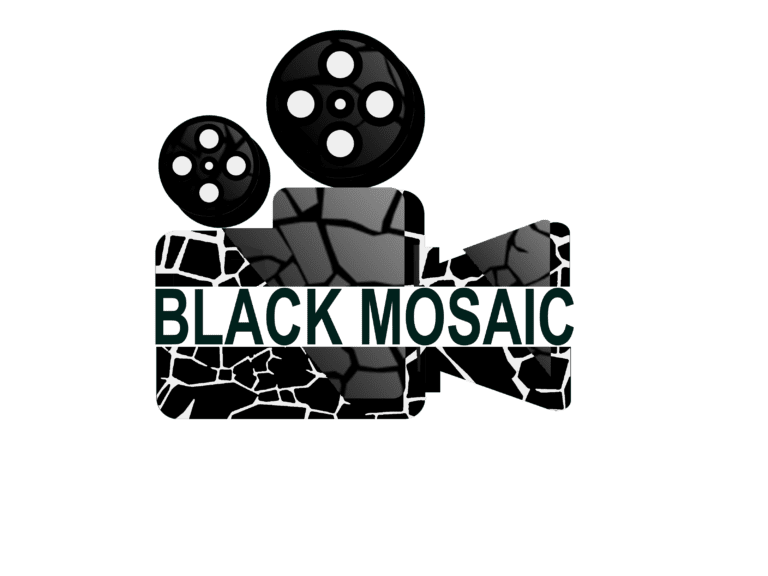 Our objectives are to engage District of Columbia (DC) youth and adults ages 16 to 50 plus in projects that include active civic participation in intellectual, social, and career-relevant activities. These career-focused pursuits are designed to capture the time and attention of DC youth interested in the various factors associated with media and digital literacy through exposure, teaching and hands on production opportunities that lead to post-secondary education, employment and entrepreneurship.  This effort is specifically designed to empower and motivate youth and young adults to seek the knowledge necessary for developing their skill sets and expertise as a "creative" in the media and digital career fields.
MMTI provides the following instructions:
MMTI services is targeted at three different groups as follows:
The target populations 35 young people aged 16 and up will be recruited from SDA 2: Wards, 7, of the District of Columbia that have historically been designated as areas of high poverty, which increases the likelihood of a young person falling into the above-referenced high-risk categories. The table below represents the Public Use Micro Data Areas (PUMA) for the targeted areas:
The overall DC poverty rate is 18.4%, according to the US Census Bureau Report, 2018.  Summarizing the data reported in the draft 2018 United Planning Organization's State of the District Annual Report, Wards 5, 6, 7, and 8 each has unique situations that support the PUMA data.  The Ward 5 population has decreased by 25 percent since 1980 and it continues to be largely populated by African-Americans at 88 percent.  Births to unmarried women are one of the largest in the city at 74 percent.
Ward 7 has the second highest poverty rate in the District at 25 percent; 37 percent of those living in poverty represent the children in this Ward.  The unemployment rate is also significant at 15% and is continuing to rise – 8 percent since 2018.  One of the most significant indices related to poverty and wellbeing is births to married adults versus unwed teens.  In Ward 7, 81 percent of unmarried women have given birth, of which 20 percent are parenting teens.  The high school dropout rate ranks among the highest in the city at 10.8%, with over 50 percent of adults functioning below the basic literacy rate.
This video was created for The Department of Employment Services, showing how youth are employed with many businesses in the private and public sector. Our young people had to research, and produce this PSA with script, camera, directing, lighting and audio workshops.
This video was created for the POWER program of The United Planning Organization, shows how the POWER program prepares youth academically for college and gives them enrichment in many areas of life. 
Our students created a half hour documentary looking at the Civil Rights movement through the eyes of spoken word and hip hop. Here is an excerpt from the documentary that was a music video. Students had to use their video production skills that included research, script writing, lighting, audio, camera, and audio for music and music writing.
MMTI use the platform of the Takoma Theatre to showcase its workshops in technical theatre, arts administration, video production and entrepreneurship.
Our instructors taught lighting, audio and stage craft and management, costumes and make up behind the scenes of this show.
They also taught arts administration in "house management" with ushers and box office and promotion. MMTI also had workshops in entrepreneurship, the two-week run of this show gross $20,000. Last but not least, the video clip you will see is the results of video production, in lighting, audio, camera and editing. 
Teen Pregnancy/Youth Violence
This is an excerpt from a studio talk show that shows a dramatic vignette looking at youth violence and teenage pregnancy and exploring some preventive measures that can be adopted.
Workshops in studio and field production, script development and how to work with actors for the camera were presented.