Multi-Media Training Institute (MMTI), a renowned training and production company empowering individuals in the media arts, is excited to commemorate its 40th anniversary. Founded on October 8, 1982, MMTI will celebrate this milestone on Thursday, February 15, 2024 at the 5073 East Capitol SE, Washington, DC, 20019.
Get ready to be mesmerized by the talented cast, stunning set design, and powerful storytelling. Don't miss out on this unforgettable experience! After the performance there will be a Champagne Toast and Jazz Set. Mark your calendars and join us for an evening filled with laughter, tears, and celebration. See you there!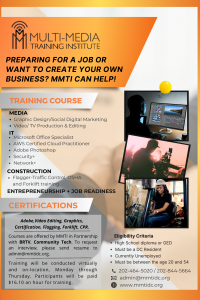 Summer Adult Workshop (started on June 5, 2023)
Our participants are currently engaged in a diverse array of workshops encompassing entrepreneurship, job readiness, digital graphics, IT, and video production and editing. These carefully curated workshops are designed to foster skill development and elevate employability prospects. Under the expert guidance of our instructors within a hybrid learning environment. This unique approach seamlessly integrates in-person and online learning, granting participants the advantage of flexibility and accessibility throughout their learning journey. Our program is committed to equipping individuals with practical expertise and cutting-edge knowledge, ensuring they are well-prepared to excel in the dynamic and competitive job market.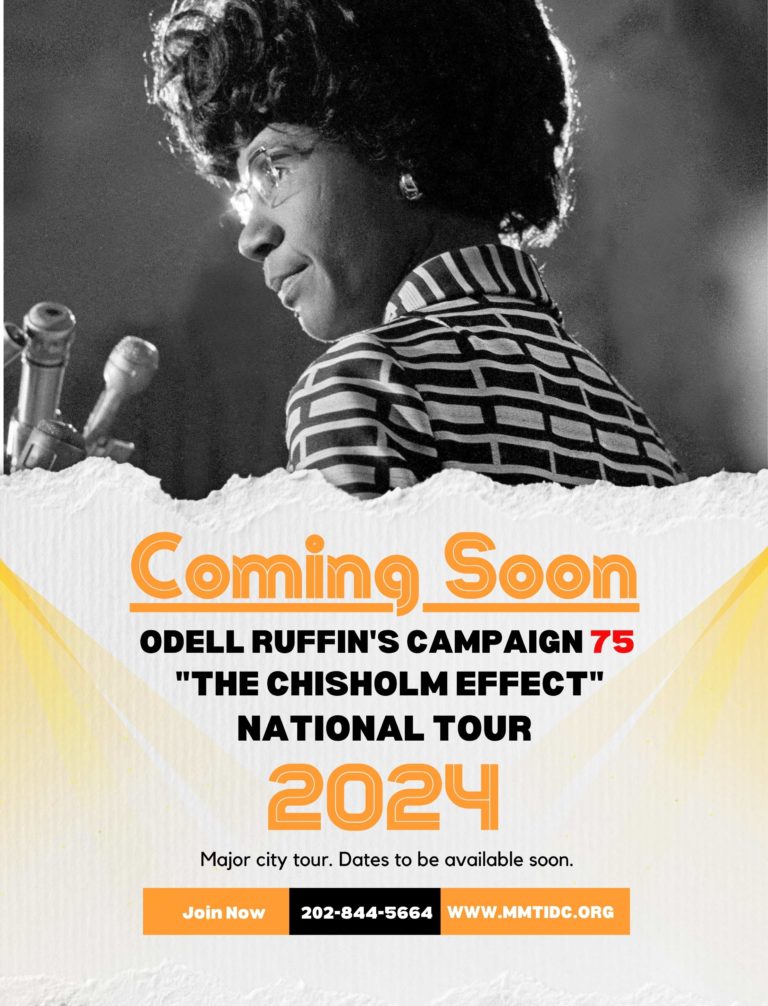 National Tour Coming on year 2024
Multi-Media Training Institute (MMTI), a renowned training and production company empowering individuals in the media arts, is excited to commemorate its 40th anniversary. Founded on October 8, 1982, MMTI will celebrate this milestone on Saturday, October 28, 2023, at the University of District Columbia Theater at 4200 Connecticut Avenue NW, Washington, DC 20008. The festivities will begin at 4:30 P.M. with a reception and the program will start at 6:30 PM.
Recap of 50th and Interview
MMTI Winter/ Spring / Summer Workshops will be the following:
-Video Production, Editing and Streaming
-Podcast Journalism
-Podcast Drama
-Writing for Television and Film
-Digital Social Media/Web Design
-Entrepreneurship/Arts Administration (In Association with Mosaic Theatre)
-Job Readiness
-Technical Theatre
*In association with the DC Black Repertory Company Alumni Association, there would be special workshops in (Acting,Costume Design,Stage Management,House and Box Office Management) Out of the workshops, we will develop projects.
The goals and objectives for project are the following:
-To provide actual hands-on-experience to our young people.
-To expose our young people to cultural events that are meaningful to them.
-To help youth and young adults who have expressed interest in the media arts, build a solid
foundational knowledge in the field. To help young people develop skills that will help them become successful in their careers (e.g, professionalism, problem-solving skills, ability to think creatively, and so forth).
Odell Ruffin's Campaign 72, "The Chisholm Effect" at THEARC
Event 1: 
Multimedia Training Institute in association with DC Black Rep Alumni Association will produce Odell Ruffin's Campaign 72 " The Chisholm Effect," four performances and one panel discussion over a 2 day process. The play depicts the 1972 Campaign Democratic Presidential Nomination of the Honorable Shirley Chisholm. The panel discussion will look at how her campaign affected men and women of color but especially women from 1972 to present day and inspiring and motivating them to run for political office.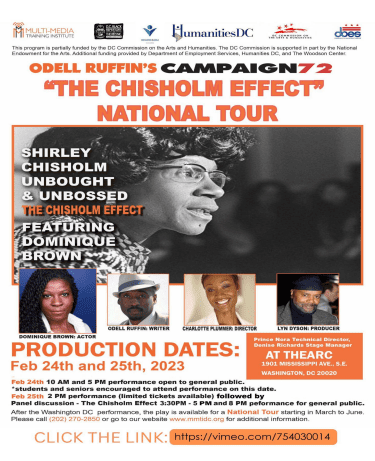 The Event Odell Ruffin's Campaign 72 NATIONAL TOUR:
The performances will be February 24th at 10 AM, a special performance for the youth in the DC Youth Public School System. The second performance will be at 5 PM a special performance for seniors in association with the Office on Aging and the Senior Centers in all 8 wards on the city. On February the 25th, there will be a 3:30 PM to 5 PM film and panel discussion on "The Chisholm Effect". As mentioned before the impact the Shirley Chisholm campaign had on office holders of color of 1972 to present day will be discussed with a back and forth exchange. At 2 PM there will be a matinee performance of the play and we welcome the Association for the Study of African American Life and History (ASALAH). This will be a fundraiser for this orgs and there will be a limited general public tickets available. At 8 PM there will be a final and general public performance of the play.
Our young people will be behind the scenes doing all the 4 performances in arts admin, technical theatre that includes audio lighting production and stage management, social digital media, and last but not the least, house and box office management. Once again, we are using real world experiences to enhance the skills of our youth and young adults.
In the months March to September of 2023, the play will go on tour, from Washington DC to California and all in between. Specific performances in various cities in various cities will be announced soon. We will take a few of our older students to the National tour with us to serve the same same admin and tech capacities.
The National Tour of Odell Ruffin's Campaign 72 "The Chisholm Effect"
Project Number 2:
The National Tour of Campaign 72 "The Chisholm Effect"will begin. We are currently in discussion with Historically Black Colleges and Universities ( HBCU ) and Cultural Centers in hosting the Campaign 72 play and panel discussions around the country. It is our vision that the play would be also attended by groups and organizations in that particular location such as The Delta Sorority Chapter,NAACP Chapter, The Urban League Chapter, other fraternity and civic chapters national and local in that particular city we are in to use the play as a fundraiser. This process will ensure a capacity audience for each performance as these chapters will use the play as a fundraiser also.
August Wilson Play In the DC School System
Dr. Sandra G. Shannon is Professor Emerita of African American Literature in the Department of English at Howard University. Widely recognized as the leading scholar on August Wilson and is the Founder of the Howard University August Wilson Society, which keeps alive the legacy of this major playwright Dr. Shannon, will be serving as a Key consultant for August Wilson works that MMTI Students will produce.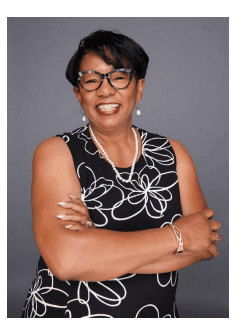 Project Description:
This project will allow MMTI students to be involved in various aspects of an August Wilson play. They will participate in the Arts Administration and Technical Theater side of the play including marketing, resource development, public relations and advertisement, audience development, lighting, audio, set design, costumes, and stage management. The DC Black Repertory Company Alumni Association will oversee the auditions in hiring of the stage director and stage manager and providing acting coaching for the students and will assist MMTI in any aspects of the production that is necessary.
The DC Black Repertory Company Alumni Association,will work with the MMTI to beginauditions with the high school and college students in February 2023.
We expect the play to be ready to open in June to August during the summer program and thathigh school and college students will be able to attend.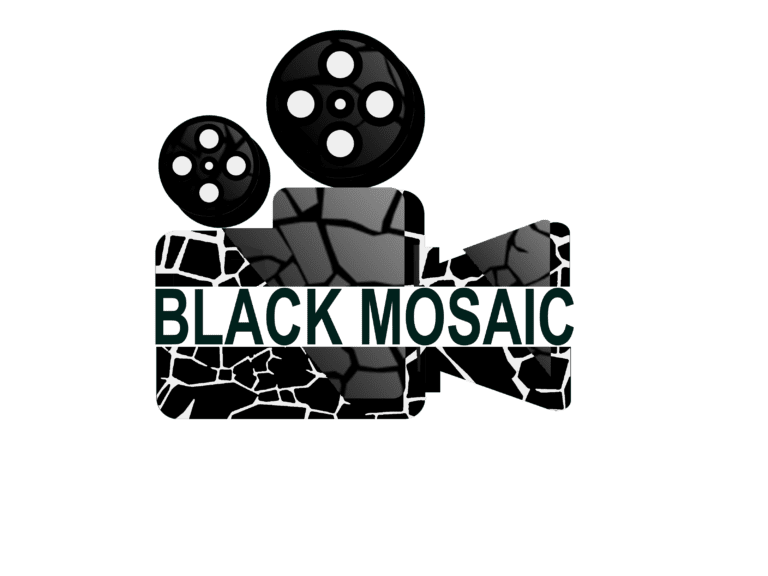 Black Mosaic :
Black Mosaic, a 30-minute national magazine format program for Facebook and other national Social Media platforms will be depicting local and national multiple disciplines of art in the African-American Diaspora which will be our third project.
We will Examine Cultural events all over the country in multiple discipline using the technology of zoom, we will interview artists from California to New York from North Dakota to Texas.We will then incorporate with the zoom interview b-roll footage to create a compelling cultural 5 minute interview.Our young people's editing video production streaming and interview skills
will be put on a test.
This is to empower youth and young adults to creatively use the media arts over the past 2 years(including video/radio production, technical theater, journalism/news writing, arts administration, job readiness, digital marketing and entrepreneurship/financial literacy). We will be going to places in Washington DC, Maryland, Virginia, North Carolina, South Carolina, Georgia, Florida, Texas, Kentucky,Illinois, Michigan, Pennsylvania, California, and New York
In addition, during the same time period, we will be preparing for the new workshops and recruitment of the new students for our January workshops of 2023. From January to June 2023,new workshops will begin. Also during the month of January, our young people will work with the Mosaic Theater and Arts Administration on the remainder of their theatrical season from January to June 2023. Then from June to September 2023, our summer program will begin and we will work on a possible August Wilson Play. We think the play will be an excellent project for our young people to work on behind the scene